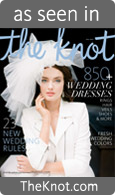 Specializing in wedding hair and makeup in Las Vegas, Another Wild Hair's Bridal Experts service brides and bridal parties from all over the world. We offer in salon or mobile hair and makeup services. Established in Las Vegas for over 17 years, our award-winning salon that has been featured on the cover of the Beautiful Bride Magazine and World Class Weddings Magazine. We are the featured Bridal Hair & Makeup for Emerald at Queensridge, and were honored to provide Mrs. Nevada's Hair & Airbrush Makeup for the cover shoot of the Beautiful Bride Magazine.
Our Beauty Experts believe in providing the best hair and makeup services as possible- to make this day as beautiful as it should be.
Specializing in hair and makeup services for weddings. Formal styles, airbrush makeup, mineral makeup, faux eyelashes, hair extensions, wedding photography and wedding videography.
Our Beauty Experts are professional, caring and prompt. We believe in making this day as beautiful and stress-free as possible.
We SPECIALIZE in bridal hair and makeup services and have brides book hair and makeup services with us from all over the world.
The bride gets FREE Hair & Airbrush Makeup (a $160 value) when you book Hair & Makeup services for your bridal party of 3 or more! (bridal party must be bride + at least 3 bridal party members)
We work with your budget
We travel to you! Mobile bridal hair and makeup services in las vegas, henderson and more. Can't make it to our studio? Just give us a call and we will send one of our bridal experts to your home, hotel room, etc.
Would you prefer to come to our salon? We have a private makeup studio/photo studio to suit your bridal party's needs.
After hours appointments available upon request
We provide a WHOLE team (depending on the size of your bridal party) of expertly-trained cosmetologists to suit your bridal party needs. No party is too big or too small.
There are NO hidden charges (length/thickness of hair or type of style, faux eyelash application, tiara/headband placement)- everything is included. 

WEDDING PHOTOGRAPHY & VIDEOGRAPHY SERVICES
All wedding photography and videography services include top-of-the-line equipment with professional editing
Professional Photography Services for Pre-Wedding, Ceremony, Reception, Engagement, Special Event, etc. are charged by hour and can suit any budget! All inclusive professoinal photography is $75/hr (in studio) or $150/hr (on location).
This includes professional editing/retouching of 10 of the best photos for free! Additional editing may be included for a cusomized price - depending on how many photos you want professionally edited/retouched.
ALL full resolution photos taken during your scheduled time are given to you on a CD and mailed to you within 1 week of your wedding date (to allow time for transferring and editing).
WE DO NOT CHARGE ADDITIONAL COPYRIGHT FEES. You have the digital rights to ALL of your photographs and may reproduce them as much as you would like.
All wedding photographs taken with our professional Canon EOS 5D Mark III Camera and professionally edited with photoshop
All images in our gallery were taken with our professional photography.
Additional wedding photography and videography packages can be customized to suit your needs. Email us for a custom quote
Stay up to date with the latest salon specials, news, hair trends and more!

bridal hair las vegas, wedding makeup las vegas, mobile hair and makeup las vegas, mobile makeup artist las vegas, las vegas bridal hairstylist, wedding hairstylist las vegas, wedding hair and makeup, bridal hair and makeup, wedding hair, wedding stylist, hair and makeup for wedding, vegas wedding hair, vegas wedding makeup, vegas wedding hair and makeup, mobile vegas hair and makeup, vegas hair artist